20.30u / blackened melodic death metal / melodic hardcore / presented by headbangers concerts / gratis
The Void's Embrace 
Blackened Melodic Death Metal from Gelsenkirchen, Germany
Rise A Thousand
Rise a Thousand kicks off back in 2005 when five guys from Benelux countries find a mutual way to relieve their energy and mold it into a vivid blend of metal, screamo and hardrock. Already from the beginning, the influence of various loud and fast rock styles leads to an attractive mix that appeals to listeners of all kinds of alternative music. Whether the oldskool metalhead that thrives hard on classic metal riffs and double tuned guitar licks, or the fan of mainstream-ish rock with a popular, tough rugged edge.
Showing not to be another loud band on the block, the group has a jumpstart when supporting bands as Silverstein, 36 Crazyfists, Poison the Well, Atilla and Hed PE. In the years to come Rise a Thousand's sound becomes more solid and gets more definition.
Like many other bands, some band members leave and new ones join, always leading to a stronger, solid crew that still grows strong over the years.
Somewhere in the beginning of this decade the critical acclaimed EP sunset is released. Another moment of metal glory is marked in 2015, when Rise a Thousand wins the prestigious Dutch Metal Battle, thus beating over 350 bands competing.
By now their sound sees more influences from punk and party rock, making their attractive sing-a-long metal even more attractive by bigger audiences then ever before. If you have the chance to catch Rise a Thousand live, then immediately jump in and enjoy. Unless you're not into a tight, energetic and sheer fun rock show…right!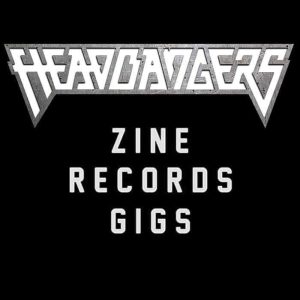 https://www.littledevil.nl/wp-content/uploads/2022/09/Eventbanner_300922_website.png
360
1200
Jip
https://www.littledevil.nl/wp-content/uploads/2021/05/logoLittleDevil-1210x385.png
Jip
2022-09-21 10:20:00
2022-10-01 00:00:13
The Void's Embrace (D) + Rise A Thousand