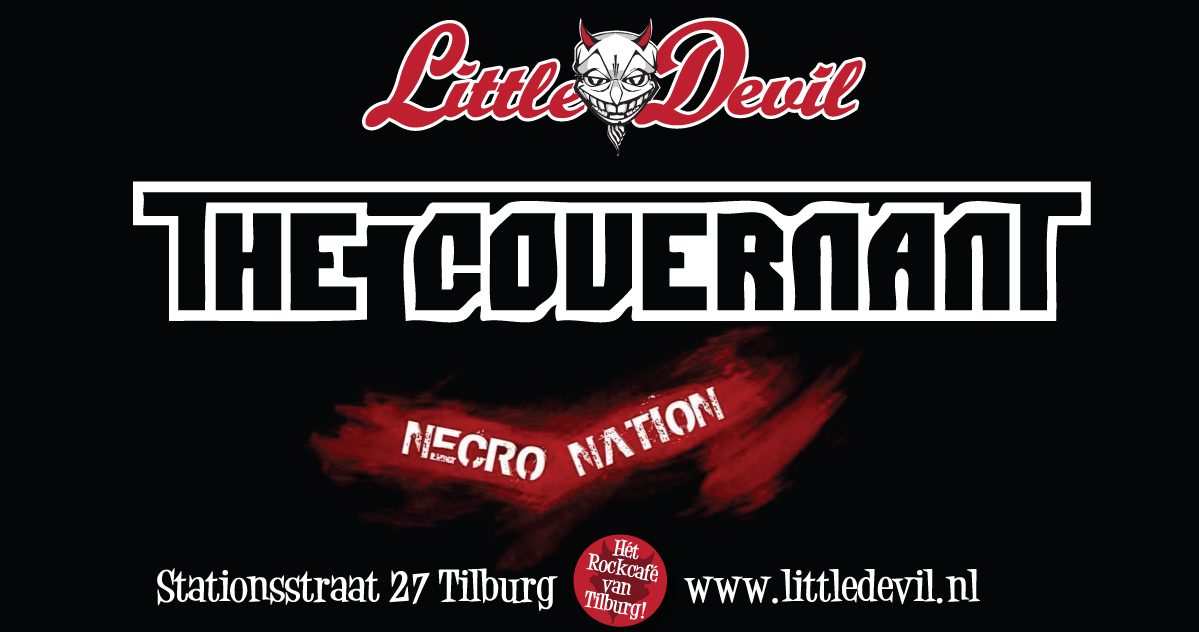 20.45u / metal klassiekers / death / thrash / gratis

The Covernant sinds 2009 op ieder podium een feestje. De band speelt een set vol hardrock- en metal klassiekers die iedereen ook na een paar biertjes achter de kiezen al mee brult. Denk hierbij aan oude krakers van bands als Slayer, Metallica, Sepultura, Life of Agony, Judas Priest, Anthrax, Machine Head, Motörhead, AC/DC, Accept en Twisted Sister. Ook nieuwe klassiekers van bands als Steel Panther, Airbourne en Volbeat staan op de almaar groeiende setlist.
Daarnaast maken we als The Covernant plays Anthrax deel uit van een succesvolle, avondvullende Tribute to the Big 4, waarmee we inmiddels zalen als De Pul, Dynamo en De Bosuil hebben plat gespeeld.
Met The Covernant haal je een avondvullende reis door de metal-geschiedenis in huis. Strak en voorzien van de nodige humor gebracht. Feest gegarandeerd!
Death/Thrash uit Bladel
Leden band
Frits Rooijackers, Joost Gevers, Rhys van Gorp
Fri 20 Sep
https://www.littledevil.nl/wp-content/uploads/2019/08/The-Covernant-Necro-Nation.jpg
632
1199
Jip
https://www.littledevil.nl/wp-content/uploads/2021/05/logoLittleDevil-1210x385.png
Jip
2019-08-22 12:59:57
2019-09-20 23:59:02
The Covernant + Necro Nation