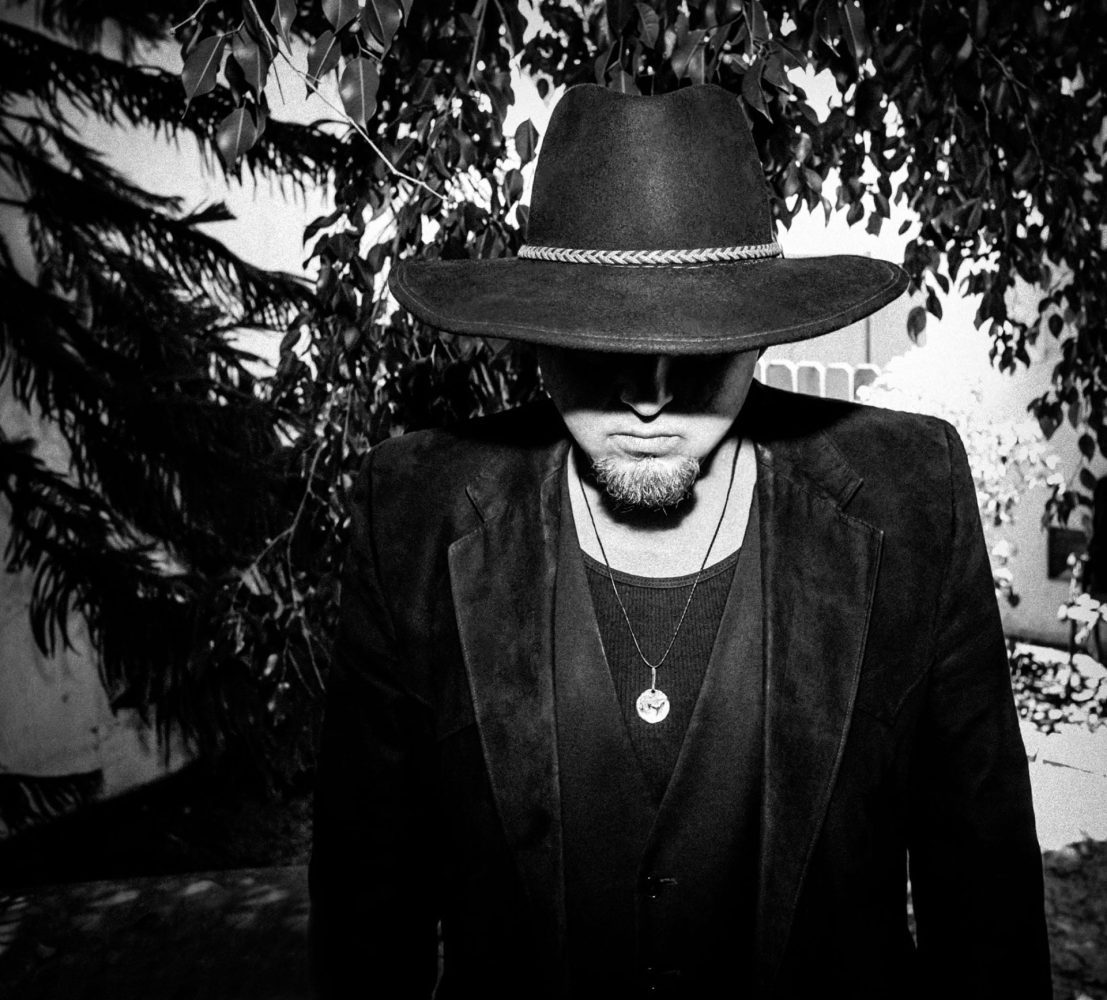 20u / ex-QOTSA & Them Crooked Vultures / alternative rock / € 14,75(pre-sale) / € 16,50 (door)


Rock writer Steven Rosen has this to say about Alain Johannes and the new album:
Alain Johannes is his own planet, guided by his own orbit and circling his own sun on Fragments and Wholes Vol. 1. On his second solo album, this self-contained artist of stunning pedigree—he has been an elemental part of live and recorded projects with everyone from Chris Cornell and Queens of the Stone Age to Them Crooked Vultures, No Doubt and the Arctic Monkeys—strums all the guitars, bangs all the drums, sings all the vocals as well as engineers, produces and mixes every note of every song.
On his new record—the long awaited follow-up to 2010's Spark—Johannes is like a mad scientist run amok in a sonic laboratory. Recorded at his home studio where multiple rooms are filled wall to ceiling with a wonderfully strange assortment of bizarre electric guitars, quirky acoustics, vintage stomp boxes and all the hippest and coolest recording paraphernalia you've ever seen, the Santiago, Chile native cross-pollinates sounds and scrambles textures in a way you've never heard before but swear you have. Heartbreakingly beautiful fingerpicked nylon string guitars dissolve into a deluge of menacing distorted electrics on one song while an ensemble section made up of flutes and saxes, or melancholic slide riffs recalling George Harrison's most beatific moments and even Led Zeppelin-tempered drum grooves variously inform other tracks.
The music is dark and atmospheric and balances on the singer's drone-like melodies, which are seemingly wrenched from somewhere deep inside him. His voice is haunted on "Kaleidoscope" and shimmers like heat rising from a summer sidewalk's day on "Swan and Crow." He plays this weird cigar box guitar that sounds eerily like a mandolin and when you hear these fluttery-styled Eastern licks creeping through the songs, you'd swear you're sitting in some smoky Casbah somewhere in Morocco puffing on a hookah and watching turbaned Bedouins riding through the nighttime desert. Johannes makes his electric guitar sound variously like a sitar and even as if it's being recorded backwards. He doesn't so much play his Fender Jazzmaster as he stabs at it, poking at it like a cornered animal. From his arsenal of battered, no name, pawnshop electric six-strings, the multi-instrumentalist manages to coax a pastiche of the most charming and chilling array of antique, lo-fi, fuzzed-out, tremolo-laden and EBow-slinky tones.
"It's like I get on a train and I can't get off," Alain Johannes says about the making of Fragments and Wholes Vol. 1. "If I have a false start then I'll just abandon it because I know I'm not plugged in somehow. I don't push through because for me most of the time it doesn't work. This is Vol. 1 because I was listening to the Beatles White album and there's this and there's that and this is short and this is long. It's 12 songs and 34 minutes, which would be so sweet on vinyl. I'm just trying to communicate the world of the song—the vibe of the song and the little mini-universe it's in as simply as possible. That doesn't mean it doesn't have thickness and texture. It just means get in and get out. And now for Vol. II? I have no idea what that's gonna be."
Sun 6 Oct
https://www.littledevil.nl/wp-content/uploads/2019/08/Alain-Johannes-USA.jpg
1000
1107
Jip
https://www.littledevil.nl/wp-content/uploads/2021/05/logoLittleDevil-1210x385.png
Jip
2019-08-26 16:35:25
2019-10-07 00:00:03
Alain Johannes (USA)