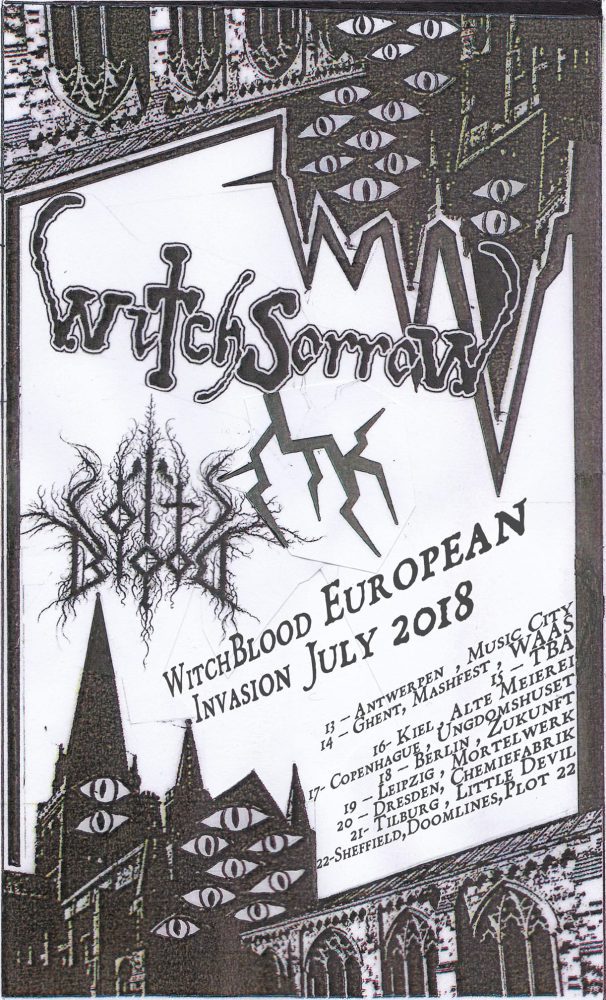 20.30u / doom metal / presented by Vitus Frank / € 5,-
Witchsorrow
Smouldering away in the dark corners of metal since Black Sabbath birthed it with that immortal tritone, doom has lurked in the shadows for decades, waiting for the earth's lost souls to find their solace in it. Following in the footsteps of Sabbath, Saint Vitus, Candlemass, Trouble, Cathedral, Reverend Bizarre and countless other greats who have carried the torch for this genre are Hampshire doom disciples Witchsorrow – a triumvirate for whom this music is a calling, an obsession.
Necroskull – Guitar/Vocals
Emily Witch – Bass
Wilbrahammer – Drums
Coltsblood
Unfathomable Doom from the North of England.
John McNulty – Electric Bass Guitar, Vocals
Jemma McNulty – Six stringed Battle Axe
Jay Plested – War Drums
Entree: € 5,-
Sat 21 Jul
https://www.littledevil.nl/wp-content/uploads/2018/06/35162093_2192980587386667_3257169868616630272_o.jpg
1000
606
admin
https://www.littledevil.nl/wp-content/uploads/2021/05/logoLittleDevil-1210x385.png
admin
2018-06-12 19:03:39
2018-07-22 00:06:06
Witchsorrow (UK) + Coltsblood (UK)